Sandy Carl Kirkconnell
Founder of Uncle Sandy's Macaw Bird Park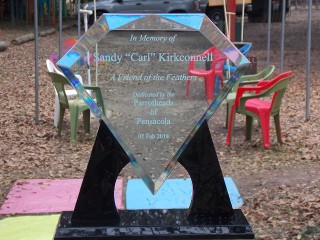 Uncle Sandy was born and raised on a little island off the coast of Honduras. He grew up where macaws can fly free and he developed a deep love for these majestic animals.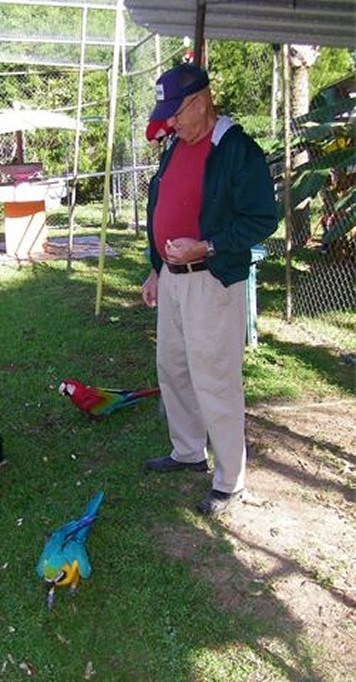 Uncle Sandy with two Green Wing macaws (shoulder, center) and a Blue and Gold macaw (bottom left).
When he retired, Uncle Sandy built a large free-flight open aviary where his macaws could enjoy flying. The calls of the macaws attracted the attention of neighbors, curious to know what the sounds were. Uncle Sandy was delighted to let others enjoy his beautiful feathered companions. Thereafter, birds started showing up at his door. Unable to say no to an animal in need, he created this sanctuary for them and for people to learn more about them.
After passing from his battle with cancer in early 2013, a group of volunteers helped establish the park into a 501(c)(3) non-profit organization to continue his legacy of saving birds and educating the public.
We encourage you to visit us and enjoy the birds not only in memory of Uncle Sandy, but also for the volunteers who work tirelessly to keep his dream alive.